Dean and Kathleen Winkelmann have been successfully making music together since the late 1970's. With an eclectic blend of styles, from jazz to rock to country to folk, they've managed to transcend musical and generational boundaries, due in large part to their outgoing personalities and their unique ability to connect with their audience emotionally, Combined with a dynamic musical presentation, an evening with "DUSK", as they are known, is not easily forgotten.
The story begins in 1977 at Kuglitch's bowling alley just outside of Milwaukee WI. At that time Kathleen split her duties between singing and waiting tables.


In no time at all, they became a hit and moved on to perform regularly at several other venues in and around the Milwaukee area.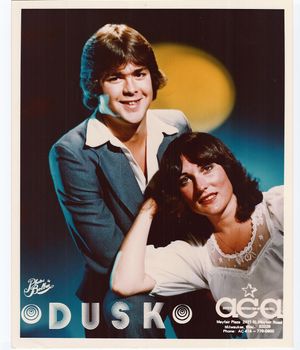 Within a year, they were traveling the country with hardly a break for the next 4 years. All during this time they honing their skills as performers and gaining a reputation as a strong draw among club owners.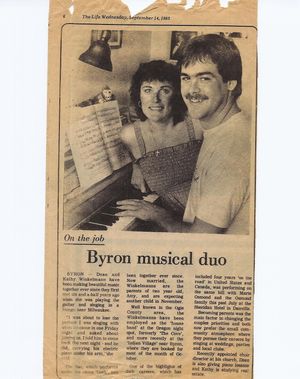 Married in 1981, they moved their base of operation to Byron Ill. Still continuing to travel, they began to establish roots and by 1987, now with three small children, they were able to stop touring altogether, becoming popular entertainers around Rockford IL and the western suburbs of Chicago.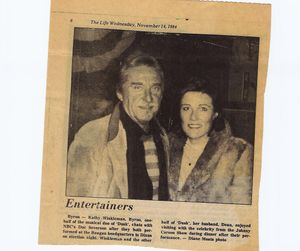 During that time Dean and Kathleen opened for acts such as Doc Severinson, B J Thomas, Three Dog Night and others. They attracted the notice of former Beatles' manager, Ken Mansfield, who in turn introduced them to legendary folk rock pioneer, John Beland of the Flying Burrito Brothers. They recorded two of John's songs; "I Wonder Where We'd Be Tonght" and "I Feel a Sin Coming On".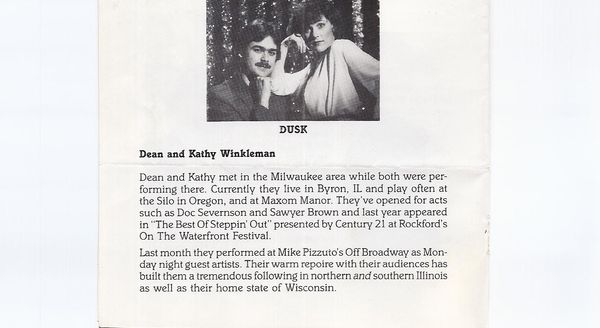 In the late 90's, the family moved to Branson MO where Dean was hired as musical director for the Kitty Kelly show. They returned to Milwaukee after several years in Branson to be with family.



Today, Dean & Kathleen are based in Southwest Florida, performing more than 150 dates per year from Tampa to Naples.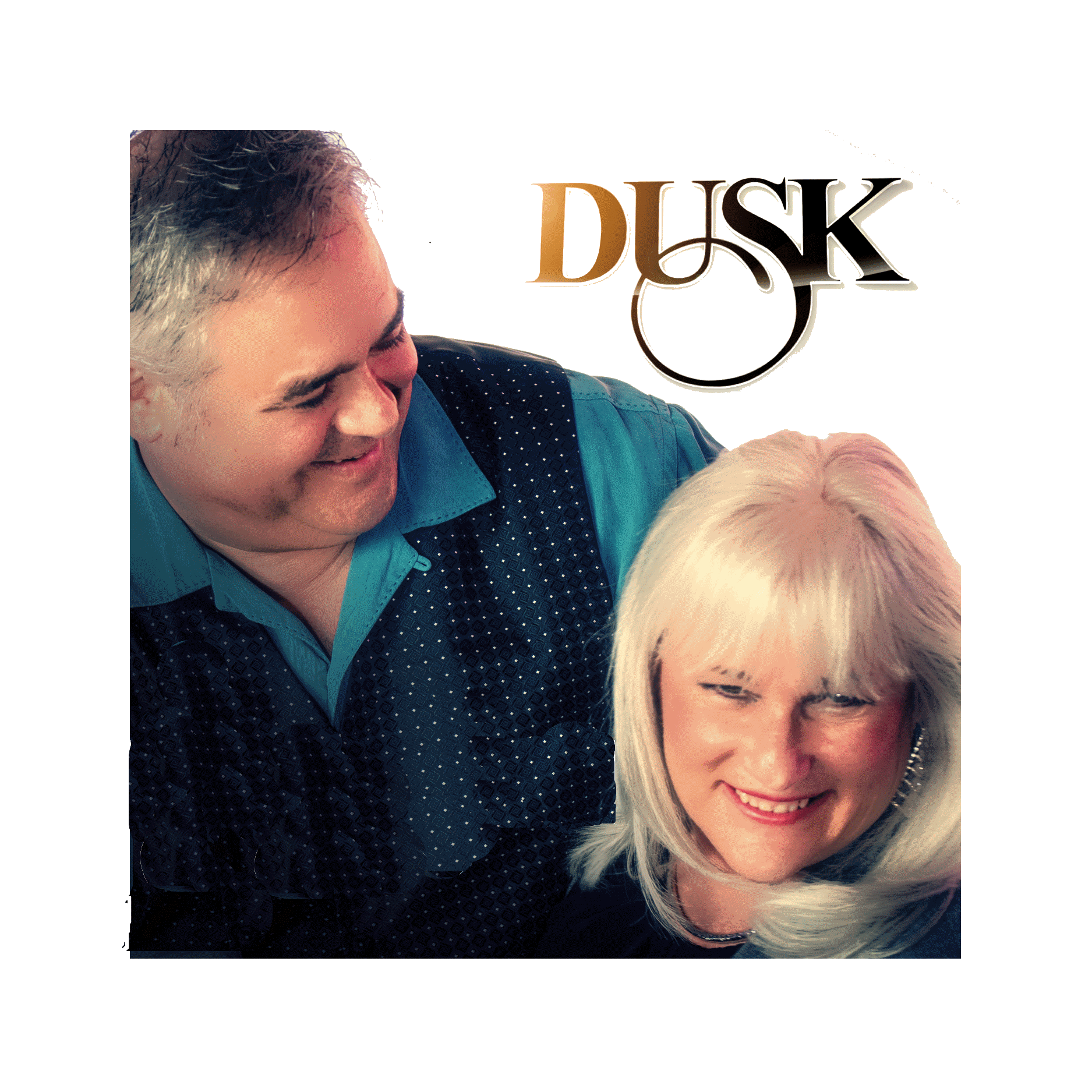 Ft Myers music by DUSK. Fort Myers Live Entertainment Dancing. Live music in Ft Myers. Live music on sanibel island. Naples Live music. Florida band and duos. 
DUSK plays wedding music for Dance music , Cocktail music, Classic Rock, Classic Pop